Shadow Entertainment LaserDisc, LaserDiscs Reviews
A branch of Full Moon, Shadow was born when Charles Band was asked to produce horror films with something other than monsters and puppets - maybe like human beings? Now, DaDon thinks that was a great idea and Blockbuster agreed.
So Band produced the Shadow line of slasher films to jump on the bandwagon of the 90's started by such films as "Scream" and "I Know What You Did Last Summer." However, there were only 6 Films officially produced under this title: "Bleed," "Cut Throat," "Birthrite," "Delta Delta Die!," "Speck," and William Shatner's "Groom Lake." Apparently, Band never really cared about anyone's summer plans. And you can prevent such gruesome occurrences by signing up for DaDon's Newsletter!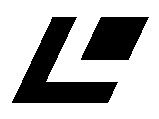 Shadow LaserDisc