Elvis Presley LaserDisc, LaserDiscs Reviews
Elvis Presley launched his career as one of the first artists to perform rockabilly style music, which is a mix of country and blues. Presley's unique style, and swiveling hips made him both controversial and a cultural idol.
Elvis made 31 movies in his lifetime, encompassing music styles from gospel, blues, ballads and pop. To date, he has been inducted into four music halls of fame. And if he was still around, he would sign up for DaDon's Newsletter... so you should too!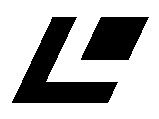 Elvis LaserDisc Movies The King Lives On!