Walt Disney LaserDisc, LaserDiscs Reviews
Walt Disney brings you some of the best in family entertainment. Disney started as a cartoonist in the 1920s, later moving into short animated films, and then into acclaimed animated movie features. In 1951, Disney expanded into live-action movies, and then television a few years later. During Disney's life his studios won 48 Academy Awards. Finally, in 1955, the Disney theme park opened in California, later expanding to Florida, and growing worldwide to Tokyo, France and Hong Kong. The movie entertainment company firmed its grasp with the advent of Radio Disney, and the Disney Channel.
Disney LaserDisc Special Features...
Here at DaDon's, we offer some of Disney's most beloved films in the best format for sound; including boxsets which are packed with special memorabilia features. Enjoy browsing DaDon's stock of Disney films! And don't forget to join Da Family by signing up for DaDon's Newsletter!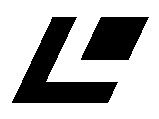 Walt Disney LaserDisc Movies the Finest in Family Entertainment