Full Moon Entertainment LaserDisc, LaserDiscs Reviews
Full Moon Entertainment was started by Charles Band with the goal of producing low-budget Horror, Sci-Fi, and Fantasy movies with a big-budget look. Band is a prolific director, with over 270 movies to date - many of which have become cult classics.
Behind-the-Scenes Introducing VideoZone
Full Moon later introduced VideoZone, after the fifth film. VideoZone was meant to give viewers a behind-the-scenes look at the film, with a "comic book feel". VideoZone usually included an introduction by Charles Band, the Making of the Movie, an interview with an actor in a future Full Moon Movie, merchandise (like t-shirts and posters), trailers, contact information, and a plethora of other movie-goer's goodies.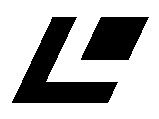 Classic Cult Features from Full Moon LaserDisc Entertainment