Box Set LaserDisc, LaserDiscs Reviews
These sets of movies are Awesome for any collector. They often are loaded with Special Features, including the Original Theatrical Trailer, Behind-the-Scenes Footage, tons of Interviews with Cast and Crew, and even Books. You just won't find these kinds of treasures in a 5" case! Boxset Movies are also often in CAV format for a sharper image when watching Special Effects.
An excellent example of the kinds of Features you'll find in a Box set is that version of "E.T. the Extraterrestrial." It is THX Certified and in CAV Format. It also includes Multiple Theatrical Trailers, the "Making of" Documentary, additional Behind-the-Scenes Footage, an Original Audition Tape, Outtakes, Publicity & Advertising Materials, and More! In case the extra features on the discs aren't enough, it even comes with an Exclusive Gold CD of the Award Winning musical score.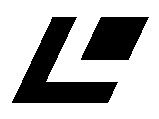 LaserDisc Box Set a Few of My Favorite Things...