Roan Group LaserDisc, LaserDiscs Reviews
The Roan Group released 58 LaserDisc Titles beginning on the 23rd of March 1994 with "Zane Grey Collection #1: Fighting Caravans, Fighting Westerner, Hell Town" and ending with their highly-sought-after cult classic "Two Lane Blacktop" on the 11th of May 1999. Seven of the 58 released classics were issued in Dolby Digital AC-3 Surround Sound. They also had four other movies planned for release, but never came to fruition due to the Roan Group being purchased by Troma Entertainment on the 15th of May 2000.
Highly Praised Restoration Quality...
Roan Group is widely praised for their highly superior restoration quality and have been featured on Siskel & Ebert, Leonard Maltin and Entertainment Weekly for their accomplishments in the industry. All Roan releases are fully restored and digitally mastered from the original film elements to ensure that these classics live on for future generations to enjoy. Not to mention the fact that most of the covers are constructed to last and have awesome artwork! They also offer some of the most highly sought after titles in today's marketplace due to the relatively scarce numbers of pressings.
Most Roan Group LaserDiscs in Stock!
DaDon's Lasers has most of The Roan Group LaserDiscs in Stock. Let us help you find your rare LaserDiscs or answer your questions today! And it would be a "good thing" should you sign up for DaDon's LaserDisc Newsletter...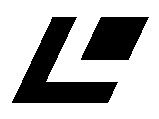 Roan LaserDisc Group Remastered the way you would