Japan Hi-Vision, LaserDisc, LaserDiscs Reviews
Approximately 110 Hi-Vision MUSE Titles were designed and manufactured for Japan only. In the 1990's they were one of the only ways for a consumer to watch hi-definition movies in their Home Theaters. Hi-Vision LaserDiscs offer 1080i resolution, which is equivalent to HDTV by today's standard.
In order to watch these movies, you need a Japan-only LaserDisc player such as the Pioneer HLD-X9 or HLD-X0 and a decoder box such as the Sony MSC4000 MUSE Decoder. Today, Hi-Vision stands as a truly rare and unique LaserDisc collector's item.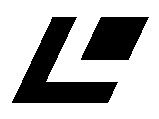 Hi-Vision LaserDisc
You Will See The Difference