DonVision - Gangster & Mafia LaserDisc Movies
Just for fun, DaDon has added a category for Movies from Da Old Country! You know, movies like Da Godfather, Goodfellas and more. Browse about and you might even learn 5 ways to "Forget About It!"
Francis Ford Coppola's "The Godfather" started a whole new movie genre in 1972 when he introduced the Italian Mafia Family. Before, there were movies about mobsters and crime, but not the grand line of Criminal Nobility that Coppola gave us.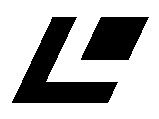 Forget About It!