RKO Pictures LaserDisc, LaserDiscs Reviews
RKO Pictures is a collection of Classic Movies from the Golden Age of Hollywood. Their Movies span the 1930s, 1940s and 1950s, including such stars such as Katherine Hepburn, Cary Grant, Ingrid Bergman, Orson Welles, Lucille Ball and Alfred Hitchcock.
Some of their 96 titles include "King Kong," "Citizen Kane," "It's a Wonderful Life," "The Hunchback of Notre Dame," "The Belles of St. Mary," "The Best Years of Our Lives," and many musicals with Fred Astaire & Ginger Rogers musicals. And I bet they're all fans of DaDon's LaserDisc Newsletter, so you should be too!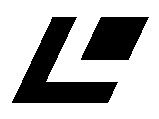 RKO LaserDisc Movies Documenting the Golden Age of Hollywood