IMAX LaserDisc, Documentaries, LaserDiscs Reviews
IMAX was created by two filmmakers at the Montreal EXPO of 1967. They joined forces to invent a system that only used one powerful projector, instead of the multiple projector system of the time. The result was the IMAX film experience, immersing movie-goers in their chosen film.
The company specializes in 3D, post-production and digital projection, as one of the world's leading entertainment technology companies. As far as LaserDisc movies, IMAX specializes in awesome documentaries. Where Polymethyl methacrylate (PMMA) or poly (methyl 2-methylpropenoate) meets Aluminum - read DaDon's LaserDisc Newsletter...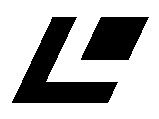 IMAX LaserDisc the Discovery Channel on LaserDisc