Japan AC-3 Dolby Digital 5.1, LaserDisc, LaserDiscs Reviews
Most Japanese LaserDiscs offer the better video and sound transfer. These Dolby Digital 5.1, EX or AC-3 versions are only available from Japan. There were over 50 unique Japanese AC-3 LaserDisc titles manufactured. They are all rare, relatively expensive, but the sound is amazing!
These rare LaserDiscs are priced appropriately and are seldom available on eBay. Learn how to care for and Preserve these exceptionally Rare LaserDiscs by reading DaDon's Newsletter.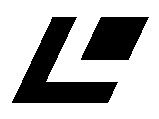 Japan AC-3 LaserDisc Dolby Digital LaserDiscs