Japan Box Set LaserDisc, LaserDiscs Reviews
These sets of movies are Awesome for any collector. They often are loaded with Special Features, including the Original Theatrical Trailer, Behind-the-Scenes Footage, tons of Interviews with Cast and Crew, and even Books You just won't find these kinds of treasures in a 5" case! Boxset Movies are also often in CAV format for a sharper image when watching Special Effects.
Example - coming soon... And it would be a "good thing" should you sign up for DaDon's LaserDisc Newsletter...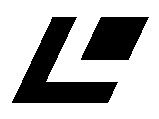 Japan LaserDisc Box Sets