Exclusive Offer for our Members !
31th of January 2014 - Sale 25% Discount !
Of the over 200 Adult LaserDiscs that we listed several months ago there are now about 140 left. Many are still Factory-Sealed or in Near-Mint condition and there are even a few bargains with punch-holes. Adult listings include over 70 Playboy Editions, Russ Meyer Editions and over 70 Adult movies. Every LaserDisc listed here is in-stock and ready to ship. In most cases we only have one of each edition in stock. Just another way of saying Thanks for your Membership and support !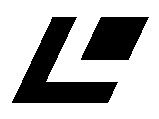 Where Members find the Rarest LaserDiscs