Widescreen LaserDisc, LaserDiscs Reviews
One of the great benefits of LaserDiscs is that many are available in Widescreen Format, whereas their DVD counterparts may only be available in full screen.
One explanation for this phenomenon is that more often than not, LaserDiscs are truer to the director's wishes, and the original aspect ratio that the film was shot in. Learn about some of the other advantages of LaserDiscs by reading DaDon's Newsletter...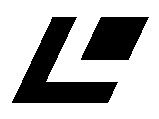 Widescreen LaserDisc Because we want to See the Whole Movie