Double Feature LaserDisc Movies, LaserDiscs Reviews
Theaters started playing double features during the Great Depression in order to attract more customers and save on costs. The "double bill" typically started with trailers, a newsreel, and a cartoon or short film. The theater then showed a lower budget film, followed by the a low-budget feature, followed by the main feature.
This is also where we get the terms "B-Movie" and "A-Movie." These types of viewings started to disappear in the 1960s. Learn how to bring back some of the magic by reading DaDon's Newsletter... As LaserDiscs, Double Features have two or more movies and normally have many special features. Most are rare and some are not on DVD.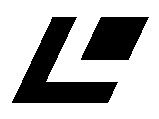 Double Feature LaserDisc Double the Fun!