Elite Entertainment LaserDisc, LaserDiscs Reviews
Elite Entertainment, founded in 1993, was initially created to fill a void in the laserdisc community. At the time it was clear that Horror/Sci-fi titles were not getting any "special treatment". No deleted scenes. No "lost" footage. Not even a theatrical trailer. (That's almost as bad as not signing up for DaDon's Newsletter!) The premiere LaserDisc release was a "Special Collector's Edition" of George A. Romero's original 1968 classic "Night of the Living Dead". For this very important project, they enlisted the help of Lucasfilm's THX program. The result was a LaserDisc release that was nominated for two 1995 LaserDisc Awards.
As the next several years progressed, Elite Entertainment continued to restore and release such "special edition" LaserDiscs as "A Nightmare on Elm Street" (parts 1,2, & 3), "The Stepford Wives", "Dawn of the Dead", "Re-Animator", "Texas Chainsaw Massacre" (parts 1 & 2), "Prom Night" and the "Hammer Collection".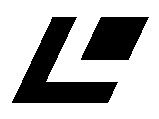 Cult Features from Elite LaserDisc Entertainment