Anamorphically Squeezed LaserDisc, LaserDiscs Reviews
The history of anamorphically squeezed LaserDiscs is not well documented. It is estimated that the first US squeezed LaserDiscs were produced in 1994.
There were only 4 US titles pressed and these were not available at retail as they were only available with select widescreen televisions. There were 12 unique Japanese squeezed available at retail. For Da Inside Story - Read DaDon's LaserDisc Newsletter...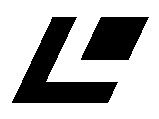 Squeezed LaserDisc / Anamorphic LaserDisc You Will See The Difference