Remastered LaserDisc, LaserDiscs Reviews
The Criterion Collection leads the way for many specialty labels that remastered features for LaserDiscs, such as Pioneer Special Edition, Roan Group, Signature Collection and many more.
These labels and others offered movies normally with special features that are unavailable on other LaserDiscs. In addition, they generally obtained the best film masters and transferred with great scrutiny. For more inside tips on the LaserDisc Industry, read DaDon's Newsletter.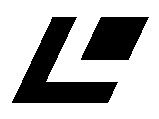 Remastered LaserDisc For the Best Film Transfers