Japan DTS, LaserDisc, LaserDiscs Reviews
Digital Theater Systems introduced in 1993, its new 6 channel digital encoding system to Movie Theaters worldwide. Technically DTS offers up to 5.1 channels of 20-bit audio with five full-range channels including a subwoofer channel that are encoded on the digital tracks of a DTS LaserDisc.
For Movie Theater-like Sound...
With a properly modified LaserDisc System, which DaDon's Newsletter can help you with, DTS sounds way better than DVDs! This is because most DVDs only encode the DTS tracks at 1/2 the bit rate whereas LaserDiscs are full-bit rate encoded.
Over 101 DTS LaserDiscs in Stock
There are over 143 DTS LaserDiscs with approximately 120 unique titles. There are only two Japanese LaserDiscs that are only available in Japan and that is the movie "Ransom" and the demonstration LaserDisc DTS Experience. DaDon has most all DTS LaserDisc's in stock. Due to their rarity DTS LaserDiscs are expensive but well worth the investment. Let DaDon help you find your rare LaserDisc or answer any of your questions.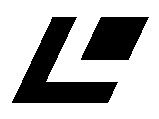 Rare Japan DTS LaserDiscs You Will feel The Difference